From the President – Aug/Sept 2021
It's hard to believe that summer is ending. We can look back with pride on our meeting at Johnny Seesaw's at which Jenifer Prouty Hoffman and Claudia Harris were honored as SCVBR's 2021 Realtor of the Year and Good Neighbor Award winners (see photo below) and on our successful Safety Day with SCVBR Shred Events held in Londonderry, Manchester, and Bennington. Congratulations to Jenifer and Claudia, and thanks to all who made these events such a success.

As announced in a recent eblast, the still changing COVID landscape has led to our returning to Zoom for our next membership meeting, slated for 9am on Tuesday, September 14. Along with our usual reports and business, we are assembling a panel of Affiliate Lenders to share their knowledge and advice, and I hope you will join us. You will receive email reminders with a Zoom link, and minutes of our July meeting are archived in the SCVBR Library at VAR Connect for your reference.

There's a lot going on in the field these days – we hope this issue and our coming meeting will help you to stay informed as we all move into a busy fall. Be well, and thanks for all you do!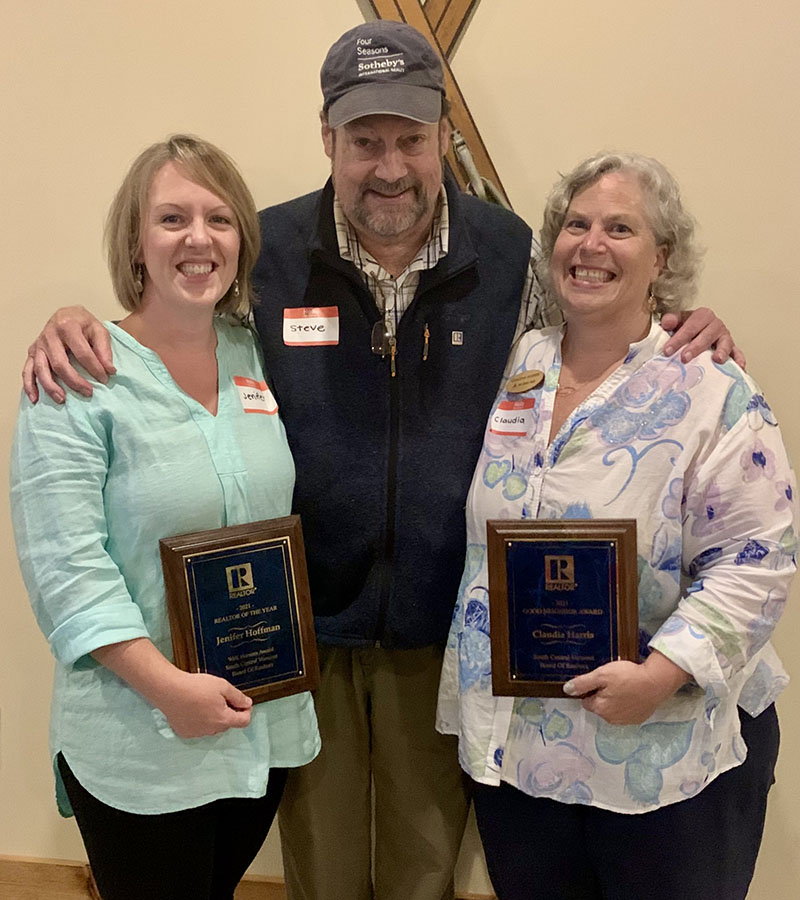 From left: Jenifer Prouty Hoffman, Steve Stettler, and Claudia Harris.
Steve Stettler, President
South Central Vermont Board of Realtors®